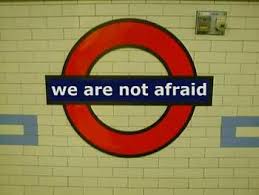 Q – 7.28.22 – I really need some help with this one. In five weeks I am scheduled to do a 12-Day cruise on Regent Seven Seas to the British Isles. Well, as it happens, I am 82 and rather susceptible to Covid. In addition, the temperatures in London and other parts of the UK are in record territory with hardly any air conditioning.I just don't want to risk my health for this cruise and would like a refund but Regent is refusing. I would switch to another sailing and I don't see why they are being unreasonable. I did not take out any travel insurance for this trip. I have little interest in being forced to endure England's heat wave. Had I known that Regent treated its customers in this manner I would not have booked with them. This cruise cost me $29,000 so this is no small thing. How do they get away with this?
A – Let's try to unwind this piece by piece:
You are 82, have medical conditions, and you never bothered to take out travel insurance? Poor judgment call.
The major cruise lines were forced into financial hibernation by Covid. The ships were tied up or anchored with no place to go. What we are trying to say is that they made no money!
As a result, as the cruise lines started sailing again they have all rather rigorously enforced their cancellation policies. You would be in 100% cancellation with virtually any of the leading luxury lines this close to sailing. This is current industry policy and it is by no means limited to Regent.
Your reference to weather issues when canceling a cruise is irrelevant. No travel supplier is responsible for the fact that 91% of the population of England lives without air conditioning. They will also have to live without Boris Johnson but neither the weather or Boris are reasons for a refund.
Given your health concerns, we suggest that you have your travel consultant send a strong note on your behalf to the Guest Services Department. If you booked direct, try to get Guest Services to take your call.
Since you feel this cruise would now be a "health risk" we suggest you remain at home and take the loss.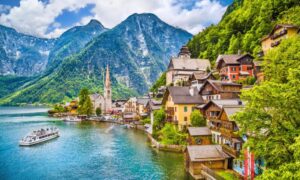 Q – We are fairly well traveled – but mostly to Europe's "Big Five" – London – Paris – Rome – Dublin – Venice.Now, we want to cruise areas of Europe that are beautiful and a bit off the beaten track from the cities we've seen. Any suggestions would be appreciated.
A – There are a few itineraries that come to mind. Here are some that largely avoid big cities but are entirely rewarding. These are some of our personal favorites with especially high guest satisfaction scores:
A circumnavigation of Iceland
Cruising Sicily, Sardinia, and the south of Italy An authentic North Cape cruise along Norway's coastline
The "off-the-beaten cruise path" Greek Islands
Croatian islands and Montenegro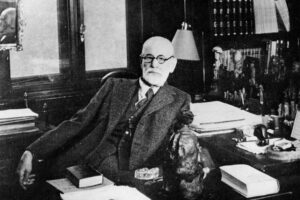 Q – 8-1.22 I'll be honest – what concerns us most about possibly taking our first cruise on a line like Sea Dream or Windstar, is the possibility that we might be seated with a bunch of "Lefties" from one of the "Sanctuary Cities" etc. I just don't want to hear "woke" mutterings for an entire week. But we do want to cruise on a small ship. Any suggestions?
A – Well we think that you should seriously consider purchasing your own ocean-going yacht. That removes all of your stated concerns. You can invite those friends who remain "unwoke".By the way, neither Windstar or Sea Dream assigns tables to their guests. You choose where and with whom you are seated. Our guess would be that you are seated alone. Virtually all of the Top-Ten luxury lines that have earned a place in our rankings, allow guests to dine when and with whom they please.It is interesting that we have received a number of inquiries similar to yours and some from "the other side". This seems to be a growing concern. There are certain top-ranked lines that sail with up to 50% non-Americans and that can also be a distinction some guests do not feel is advantageous. Let us state our bias here clearly – we feel that the more nations are represented aboard a floating hotel the more interesting the guests are likely to be.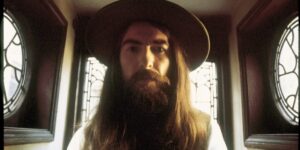 Q – 8.6.22 – Really enjoy this ad-free site. Congratulations. I am a Priest who is slowly retiring. I've long thought about how much I would enjoy performing Sunday services aboard a cruise ship in exchange for free or reduced-rate passage. The problem is that I don't know who to contact to set up, this kind of position. Can you help me or recommend how I might best pursue this? I think I am good with people and I could add a lot to life at sea. (Trust you will not use my name without authorization)
A -Clergy are sometimes offered reduced rate passage in exchange for officiating at weekly services. You would be considered a part of the entertainment component aboard the ship and normally the hiring of clergy is handled by the line's Director of Entertainment. You will need to present videos of some recent sermons as they like to keep it light on vacation ships.

Q – 8.4.22 – Is it literally true, and legal, that if we go ahead and take a Great Lakes cruise on Viking Cruises that they will not allow our teenage kids to go with us? I am thinking this could be a great family vacation but if Viking really hates kids, I don't want anything to do with them. I am sure your readers will be interested in your response.
A – Perhaps less than you think. Viking will soon become the world's largest upscale cruise brand. Their demographic skews older than many of their competitors. Their Scandinavian-style ships are sleek and filled with sharp lines and glass walls and furnishings fitted with Nordic products. Yet, despite the modern feel of their vessels, Viking knows its consumer base and feels it wants:

No casinos
No kids
Few, if any, days at sea
More intellectual lectures versus light entertainment.

Retirees make up a large portion of Viking's client base and every industry study seems to support the fact that retirees simply don't want to sail with young kids.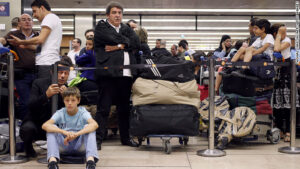 Q – 8-2.22 – We are sailing out of Venice this summer on a Ponant Yacht cruise that visits excellent ports in Italy's north as well as Sicily. We can't wait – but you have raised some concerns regarding Venice Airport and lost luggage and delays. I think we can handle all of that, but what happens if our connecting flights on British Airways are canceled and we miss our sailing.? Who is legally responsible? What do we do in terms of contacting the ship etc? Any advice would be appreciated. Our trip is months away, but the more we read your websites the more concerned we become. Our air schedule gives us approximately three hours to get to the ship.
A – This plan is so full of potential issues that we can only imagine that you booked it yourself. First, we want you to change your air and book two nights in Venice before you board your ship. There are now numerous airports in Europe where same-day connections to cruise departures are just not recommended. The worst of these airports for "Day of Sailing" connections are:
London Heathrow
Amsterdam
Frankfurt
Paris
Rome
Madrid
Venice
Please download the BA App to your phone. That is where you will be notified of flight delays and notifications. You should be able, if necessary, to re-book your ticket using the App.
The entity you always want to be able to contact in the event of air changes is the entity that issued the tickets. If you bought the air directly from BA then they are responsible for making any changes to your routing. If, on the other hand, you purchased the air from Ponant, as the issuing agency, they must make any changes to your flight schedule.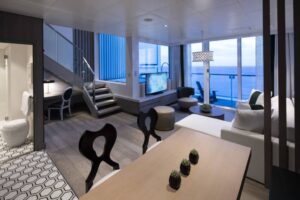 Q – 8.3.22 -We are planning on taking our three children on a cruise to South America. We are deluxe cruisers but for this trip we will be traveling with our seven-year-old son and our nine and eighteen-year-old daughters (it's a long story). Just how high-end do you think we can go? We're desperately trying to find a product that can make all of us happy. Toys, games, and caviar!
A – Sorry – but this is a bit of an impossible dream. The issue is likely your 18-year-old who may not want true luxury or programs designed for younger kids. Some of the luxury lines will sail with demographics that could result in stares greeting the young ones. Many guests feel that luxury should mean "no kids under 35".There needs to be a compromise – it is named Celebrity Cruises.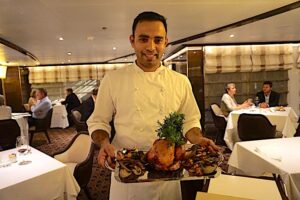 Q – 8.2.22 -We are "foodies" in the sense that all of our prior vacations in Europe have been food oriented. We love Michelin's and we love eating a sandwich in Barcelona's La Boqueria food market. We've done many trips including three or four cooking schools in France and two memorable weeks exploring Moroccan cuisine in Fez and the Atlas Mountains.The point is that we have never cruised. We are looking at doing Scandinavia in the summer of 2024 so the natural question is, no matter the cost, which cruise line currently has the best onboard dining?
A – The summer trade in Scandinavia attracts several of the leading lines and our response will be rather subjective. But that has never stopped us before. Your experience may well depend on your selection of specialty restaurants aboard your ship.For main dining room excellence, the current leaders are Silversea and Seabourn. For specialty dining, we give a slight edge to Regent Seven Seas. The overall best formal cuisine/service will be found on Hapag Lloyd.Foodies love discovering excellent cruise food on so-called "tweens" ships that operate with food and service levels between four and five-star levels at a lower price point than the five-star sexy ladies of the seas. Currently, the best food/price value is found on Oceania.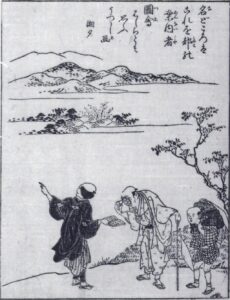 Q – 3.12.22 – I have to say that I was rather shocked to come across your traveltruth site and then your other consumer sites. Great job! I am a VP of Sales for a Fortune 500 firm. Over the past four years, I've been traveling constantly while also taking cruise vacations and two trips to Hawaii along with separate tours I booked to France and a memorable trip to Egypt with Insight that included a Nile Cruise.Here's the thing. I have to submit receipts and I keep careful notes. I have flown well over a million miles on Delta and United. I've spent tens of thousands of dollars at hotels and on six cruises and two expensive escorted tours. And not once did I ever use a travel agent! I booked everything myself. I suppose that is just because I am so used to doing it myself.
Now, I start reading your site and I realize that I have been duped into paying the travel agent commission of "10-15%" even though I've spent weeks of my life on hold with call centers to book direct. I calculate that I am owed close to $20,000 in pocketed commissions set aside for the travel agent I never used. I want that money returned to me.
I've read your advice as to how to proceed to recover the commission these companies simply pocket because we consumers are so ignorant. But I am not at all sure how the system works in terms of recovering commissions kept by airlines or car rental firms, as well as hotels. I would really appreciate some feedback about getting the refunds back from those three entities.
I know that I was ripped off by the tour companies and cruise lines and I am pursuing a refund of the agent commissions in those cases. Fortunately, per your suggestions, I have saved all my paperwork. Thanks so much for revealing the travel industry's dirty little secret.
A – We've started getting a fair amount of questions on this topic and we expect that the consumer travel press will soon pick up on it. Those who write about the travel industry but don't actually work in it are generally unaware of this industry practice.
You cover several kinds of travel bookings in your question. Here is a summary of what you need to know:
Airlines stopped paying commissions to travel agents many years ago. Most agents survive by charging fees to process airline tickets. Pursuing a commission refund with the airlines would be both inappropriate and a waste of your time.
Rental car firms have intricate contractual arrangements with travel providers and often commissions are not included. Again, many agents simply tack on fees for this type of transaction. Again, likely a waste of your time.
Hotels are a different story. All hotel pricing includes a travel agent commission of from 8-10%. If you are not using a travel agent, you should be entitled to a refund of the agent commission. Savvy guests always request a return of the agent commission at check-out. Do note however that refund on a direct booking will be lower for a hotel booking than it would be for the cruise or escorted tour refund which can run as high as 17%.
Cruise lines and tour firms follow the same general policies. They always include the travel agent commission in the price charged to those who book direct. That commission will normally range from 12-17%. These are funds, theoretically, set aside for payment to travel agents for the services they provide.
All direct booking pricing always includes the travel agent commission. When you do not use a travel agent, common sense would dictate that you are entitled to have the commission taken off your invoice.
In States with strong consumer protection laws like California, New York, and Massachusetts, for instance, it is our opinion that retaining the travel agent commission when none was used, is likely a violation of consumer rights provisions in the law. But, to our knowledge, no one has ever questioned this practice legally.
That may change as consumers and the consumer press starts revealing this major industry secret and a rather extensive consumer rip-off.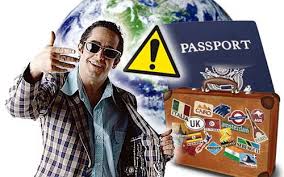 Q – As we emerge from our Covid Cocoon, we intend to do a fair amount of upscale cruising. We live in Wilton, Connecticut where there are several good travel agents. I think we are open to working with your firm if you can guarantee that we will get the best pricing for our cruise. Otherwise, doesn't it make sense to "stay local"? On the other hand, we do like your style and the honesty is unique. I am a Corporate CFO and I do pay attention to the bottom line. Would you explain to me how you can beat the prices I would get from a local agent? Really appreciate it
.A – It is a fair question but we will limit our response as this has been covered elsewhere on our site. The notion that a major cruise line, booked by affluents from all of the United States, would want dinner conversation to center around all of the different deals and offers they received is ludicrous. All of the top luxury cruise firms receive exactly the same pricing. If they didn't they would boycott the line that was giving out special deals. There are set discounts available and all A-List agents get them – they are the same for all of us. Some agents will pocket some of the discounts, so their price is higher. The online call enters always try to portray themselves as having special "last-minute" or high producer rates. The consumer has been trained to absorb fraudulent advertising, It is the way much of travel is sold.
To those who work in the industry, all of the phony ads and lead-in pricing for a cabin you would never want are embarrassing. Five-star ships are like luxury hotels that have the ability to lie on their side and float from place to place. No cruise line wants anyone unilaterally discounting or rebating commission to make a sale. That will come out on the ship and cause major issues.
And what about the travel agent's commission? If a travel agent is caught rebating part of their commission on a sale, they can lose the right to sell that line going forward.
Working locally, face-to-face with some you know or trust is not a bad policy. Our clients live in 46 states and Canada and they come to us because they believe that we are travel truthtellers. We also certify in writing that 100% of all applicable discounts and incentives are returned to the guest. But there are many excellent travel agents in cities and towns across the United States who have still not left the profession. . We will not use this platform to disparage them or to advise you to go elsewhere. Our advice is to interview a potential family travel advisor the way you might interview a new physician. Because the reality is that typically you will spend more money in a year with your travel advisor than you will with your doctor.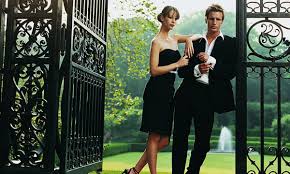 Q – 3.12.22 _ First, I suppose, I should begin with a bit of background. My husband and I are extremely well-traveled, having lived in England (Hampshire) and traveled with any number of bespoke travel providers. We normally travel on a custom trip but have, twice, shared very upscale group tours to Egypt and the southern part of India. But absolutely never on a cruise. Now, two of our children have put together an ambitious plan for the family to explore the Greek Islands on a luxury cruise sometime in the early summer. As I contemplate all of us being together, it sounds rather nice but I am concerned about spending one or two weeks in the company of a herd of mask-wearing zombies who only remove their cloth face coverings when actually shoving morsels from the buffet in their mouths. I realize I may be overstating the case but, should we go this summer, would we be surrounded, or even required, to be totally masked when not dining or drinking? If that is the case, I will try to talk my husband and the kids out of this. I would value your advice.
A – The advice is reassuring, we hope. While there are mask recommendations in place, and most of the better cruise lines are requiring that guests be fully vaccinated as of this date, the reality is that guests on smaller luxury ships under 1000 guests generally have the freedom to wear masks indoors when they feel it is necessary. As everyone, including crew, is fully vaccinated these days, most guests do not wear guests while practicing for their roles in "The Walking Dead" television franchise. In fact, everyone will look more or less normal. Ashore, when visiting crowded areas or riding a bus on a sightseeing tour, you will see many guests donning masks. Hopefully not the cloth variety you mentioned – the really sophisticated folks use nothing but N95 masks although some K95's do sneak onboard from time to time. It sounds as though you are filled with travel memories – but a prime-season luxury cruise to the Greek Islands with loved ones is about as good as it gets.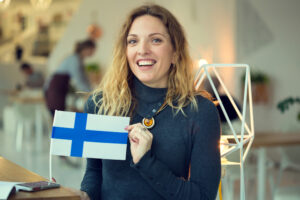 Q – 3.12.22 – We are booked on a so-called "Baltic" Cruise that was going to give us two full days in St. Petersburg, Russia. I am no Bolshevik for sure, but I thought it might be fun to spend two days in Russia so I could tell my lib friends what it will be like if they pack up and move there. My question is this: We've been notified that our schedule will be changing and that Oceania will no longer be making calls in Russia. We have received no information from Oceania as to what their substitute plans are and we are wondering if you can offer any guesses.
A – Oceania will be back to you within the coming week with the adjusted port schedule. Itis an operations nightmare so please show them some patience. We are seeing ports added to Baltic Cruises that are clean, prosperous, and virtually crime-free, where every citizen receives free education as well as healthcare at a tax rate that isn't really much higher than ours. The good news is that there is no shortage of attractive Scandinavian ports of call in smaller cities that can be added to Baltic itineraries in place of St. Petersburg, Russia. In a majority of cases, these additional ports will be in Finland, Norway, and Sweden. That's the good news. The bad news is that you will now be spending even more time in one of the countries with the highest standard of living in the world – you know, one of the "Democratic Socialist" countries. Have a good time and keep an open mind. You'll still have plenty to talk about with your "Lib" friends when you return. And please let us know if you should ever decide to try to move to Sweden. We can put you in touch with a good international moving company.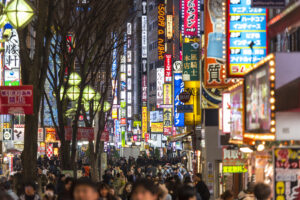 Q – 3.11.22 – My wife and I are really looking to get away to Japan for something like a two-week cruise. We've sailed Celebrity and Oceania, preferred Oceania for its food and fewer guests but then discovered Regent Seven Seas two years ago and really love the brand – not to mention the included Business Class Airfare. I calculate that Business Class Air, on its own, is worth about $10,000 for the two of us. So we looked, and sure enough Regent has three sailings to Japan in 2023. We got really excited, the itineraries are great, and then we found out they are already sold out. I have read your comments elsewhere that anything with the words "Iceland, Japan, or 120 Days Plus World Cruise" can sell out in a matter of days or even hours. Is there any, good option available to us that you would recommend? This is a long-delayed trip[ for us, my wife is a cancer survivor, and I would do anything to surprise her with a cruise of the quality of Regent. Any hope you could provide would be appreciated.
A – We've done some searching for you and there is one strong option – Silversea will have two ships, the Silver Muse and the Silver Whisper doing 14 and 10-Day Japan sailings in March of 2023. It looks like you can climb aboard at this time although some of the upper categories are sold out. Silversea is an excellent, inclusive five-star line and it rivals Regent when it comes to onboard services and cuisine. The Silversea ships carry fewer guests. We suggest you reach our full review of Silversea on this site.
The air issue is interesting. Yes, Regent automatically includes Business Class Air along with most shore excursions in its pricing. It makes for good value, is attractive to travel sellers, and it is a tad misleading because if you don't use their "included" air they will reimburse you from $2200-$2700 per guest depending on the sailing. That means that their air is really "subsidized", another form of incentivizing the price. Japan, specifically Tokyo, is a competitive air gateway and there are some excellent fares that pop up from time to time. Silversea has a more limited air program but they do often offer an air option worth exploring. Your travel advisor will help you navigate the differences. We really hope you will look at Silversea – we hope this happens for you and your wife.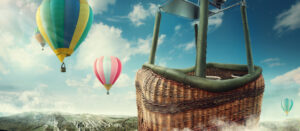 Q – We enjoy reading the Q&A on Cruisetruth and we have several questions we'd love to pose about the likely impact of the war in Ukraine, why Windstar does not appear in your ratings and the financial status of the major cruise lines. But it seems that instead of addressing my questions, your editors would prefer helping people who were duly warned about Crystal's likely failure about one and a half years ago on this very site. You talked about your concerns, expressed why you wouldn't book them, and even pointed out that most of the better travel insurers had stopped offering "supplier default" coverage for guests sailing Crystal. You've said that Future Credits will likely never be recovered so why all the sympathy for adults who didn't heed your advice and booked Crystal anyway. Enough about Crystal already. Most of us have lost interest in the topic or the cruise line.
A – Thank you – but we can't agree. We're one voice in the cruise wilderness. True, we were warning our readers about Crystal before anyone else and with some degree of detail. But there were many other voices/places in cyberspace that kept pushing the Crystal PR campaign. Virtually all other websites devoted to cruising accept advertising to survive. They are not about to "write off" a major advertiser. We fully understand that Crystal has had, statistically, the most loyal guests of any of the major luxury lines. We were not surprised at the loyalty of Crystal's guests and their desire to book future cruises.We will, in the interest of fairness, try to address one of your questions right now regarding the likely impact of the war in Ukraine on the cruise industry. Here is our take on expectations as of today:
All Baltic cruise stops in St. Petersburg and other Russian coastal ports will immediately be eliminated. In their place, cruise lines will be adding stops in Swedish, Norwegian, and Finnish ports where possible. Baltic cruises will not be canceled – port changes will be announced within the next 30 days. Cruise lines operating in the region were waiting and hoping for a short incursion. Those hopes are dashed. The second-largest country in Europe is being attacked by nuclear power. This will not end quickly.
Potentially, this can have a greater impact on European cruise sales than the Covid threat. No one wants to vacation in a war zone and few Americans know exactly where Ukraine is and which countries border it.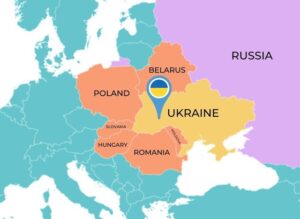 The major lines on our World's Top Ten List were planning on increasing their 2022 and 2023 cruise prices by some significant margins given the demand. Many of those plans are now on hold and consumers will soon begin seeing generous booking offers for cruises in northern Europe.
At the same time, interest in southern Meditteranean cruises will grow and pricing will increase in 2023 by an estimated 5-10%.
– This new e-mail from Mr. Healy is all fine and well but shouldn't the travel agent be helping us get our money back? We booked with Expedia and they say they can't get involved. Do I need an attorney? And how does the Court really know what we are due now that Crystal appears to be fully liquidated?A – Let's be clear about this – by filling out the forms that you received, you are agreeing to be part of a court procedure in the State of Florida. This is a personal decision and the Court will only recognize direct participation by the claimant. The only thing Expedia can do for you if you need it, is to provide a detailed copy of your invoice which you need to make your claim.
Former Crystal executives are helping put together lists of the more than $100 million owed to Crystal booked guests and an estimated $25 million owed to travel agents in earned commissions. The data provided to the assignee and then to the Court should be accurate in terms of credit card payments but we think that earned Future Credits and sailings canceled one or more times and then re-booked using credits will be indecipherable to the layman. There are thousands of hours involved in sorting this out – we wonder who is paying for that accounting time. Our guess is that the Court will need to accept the amount of payments due as reflected in Crystal Guest Copy invoices.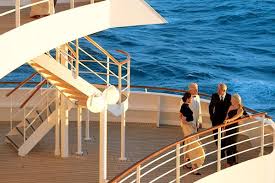 Q – 3.8.22 – The information about the Crystal forms was very helpful – but we never received anything from Crystal via telephone or mail. We are owed well over $5,000 for sailing on the Serenity so any advice would be really appreciated.
A – The forms are being sent from the offices of the firm in charge of designing a list of creditors in the order in which they need to be paid. (Ultimate decision is made by the court). Past Crystal executives are helping provide e-mail addresses for all guests their records indicate are owed money. The e-mail addresses of all clients' due refunds have been provided to the firm. You should be hearing from them in the next several days via e-mail. If you do not, contact the court-appointed assignee directly. Here is the specific information you need – including the phone number:
Mark Healy, Assignee
MICHAEL MOECKER & ASSOCIATES, INC.
1883 Marina Mile Blvd., Suite 106. Fort Lauderdale, FL 33315
(954) 252-1560 · (954) 252-2791 (fax)